2nd generation of THz laser source based on state of the art Quantum Cascade Laser technology
* Compatible with TeraEyes-HV, upgradable.
>Up to 6 frequency options
> Powerful output (mW level)
TeraCascade is a compact, user-friendly and powerful terahertz source
High power, high stability
Multiple frequency option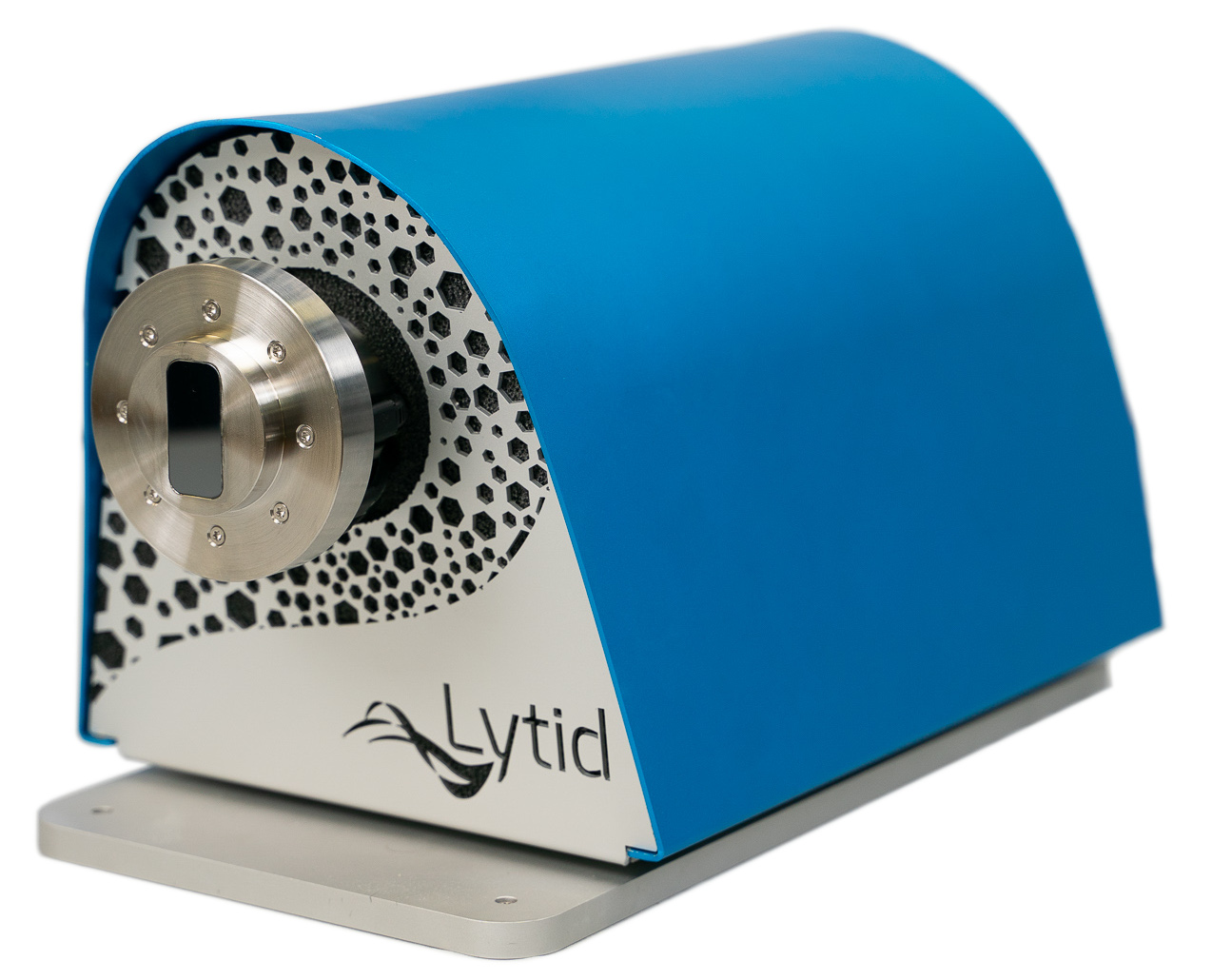 Fully Integrated
Semi-permanent vacuum chamber, low-maintenance required.
Automated cryogenic-free cooler, ease-of-use.
Integrated driver, QCL chip in CW/QCW mode.
Automatic power on/off procedure, "turn-key" system.
Compact
Compact, 23x 23x 43 cm.
Light, weighs approximately 10 Kg.
Portable, plug&play device.
Fully Connected
All necessary connections are included for easy integration of TeraCascade into the setup of end-users.
USB: Connection to computer for remote control
Gate in: Slave input for THz cameras
Gate out: Elec. chopper signal to lock-in
Laser in: Direct connection to the QCL chip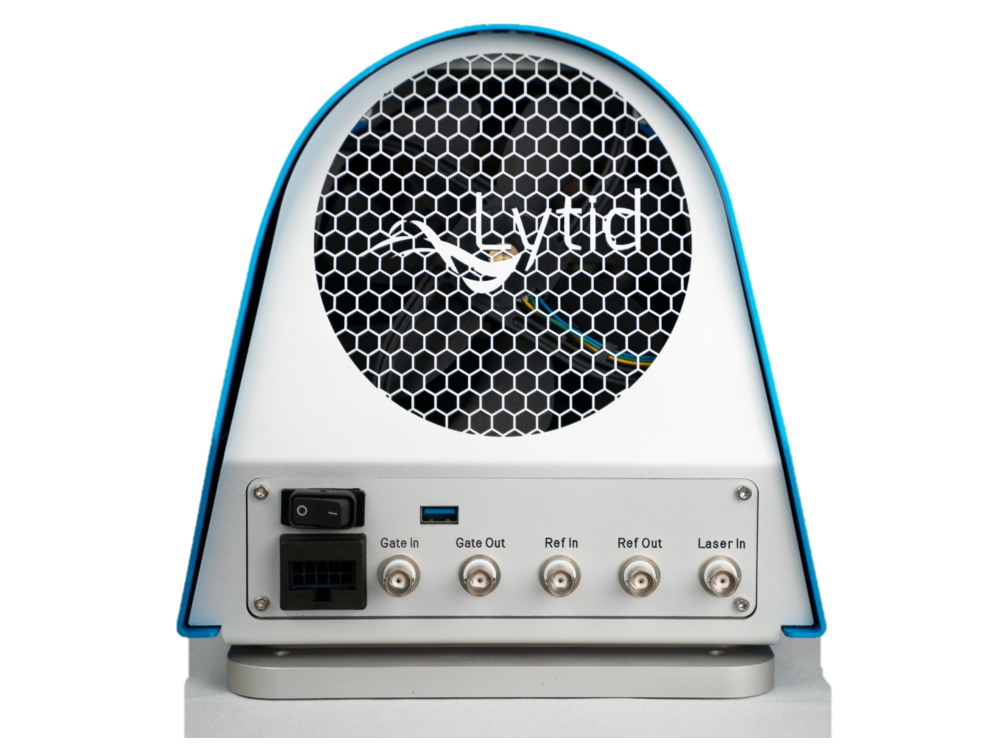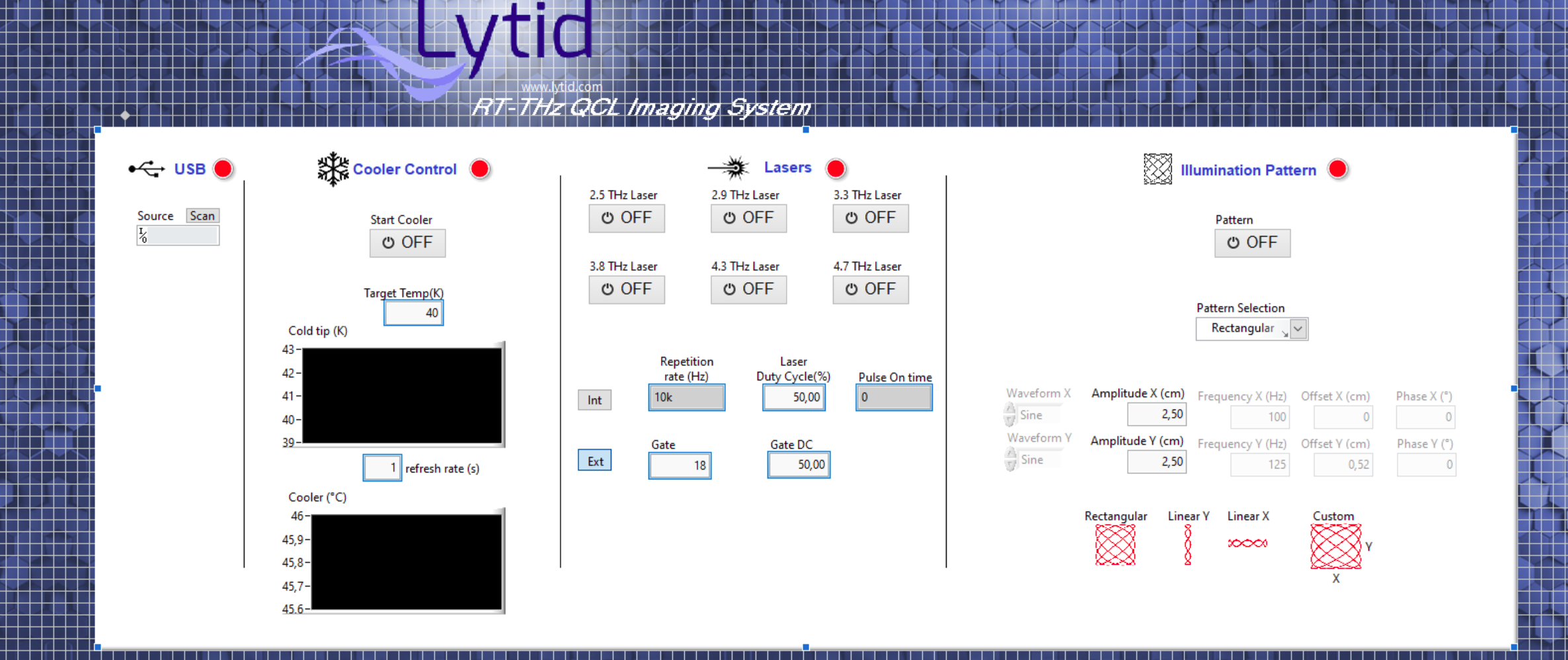 User-friendly Interface
Dedicated software to fully control the parameters:
Device scan to ensure the connection with source
One-click close-loop cooling process
Real-time temperature monitor with security
Turn on/off laser button
Easy frequency switch by click
Adjustable duty cycle to vary output power
Internal/external modulation options
An entire world of applications Detector characterization

TeraCascade 2000: all features you need in a single box
Maximum reliability
The TeraCascade laser uses the most reliable components available on the market. For example the space qualified cryo-cooler is rated for 200.000 hours of MTBF, which is equivalent to more than 23 years of 24/7 operation.
Ready whatever your application is
Versatility is one of the most important aspects. To achieve maximum flexibility in your application, we have designed a custom laser driver based on several years of user feedback. This allows you to develop any kind of applications.
Quality output beam
The beam quality of a laser source is a crucial point, in particular for imaging application. The TeraCascade laser offers a quasi-Gaussian beam profile and a low beam divergence for an optimal imaging capability.
State-of-the-art technology at everyone's reach
At Lytid, our ambition is to put terahertz technology in everybody's hands. We have therefore designed the TeraCascade laser with an automatic start-up and shutdown procedure and an easy access to all operating parameters on a touchscreen.
Full specifications inside the brochure